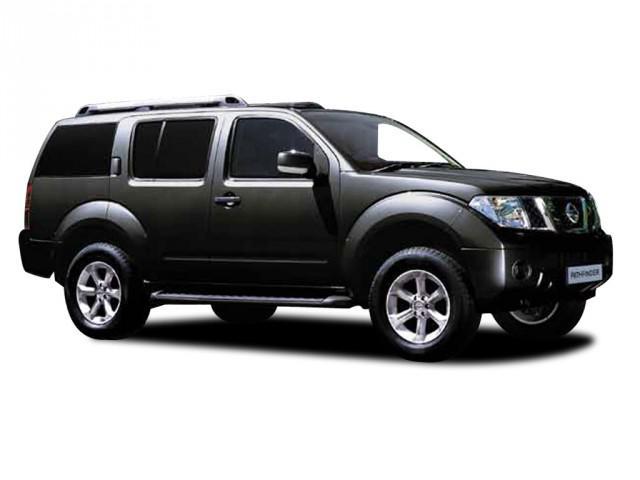 Tesla Model S & Nissan LEAF Clocked As World's Best-Selling Electrical Cars In 2016
EV Volumes has just released its global plug-in car sales report for 2016. There are several titillating findings in the report, including a few that we've highlighted in latest weeks, but the most striking news for me was that the Tesla Model S and Nissan LEAF clocked in as the best-selling electrified cars in the world in 2016.
The point isn't just to get giddy about Tesla again — the point is that it shows how effective and even critical this 100% electrified, from-the-ground-up, high-end-models-first, full-EV-ecosystem treatment has been. Where would the rest of the EV market be if Tesla hadn't shoved it forward? Where would the rest of the market be if one of the most desirable cars in history wasn't a fully electrical car?
Similarly, the LEAF targeted a lower class when it was introduced in 2011, but the "from-the-ground-up" treatment resumes to carry it forward at the top of the electrical car sales charts.
Another top highlight for me was that BYD was #1 as far as overall company sales of plug-in cars, which again emphasizes how a strong "EVs very first" treatment has been demonstrably effective. Of course, BYD also benefits from being the leader in the greatest — and fairly unique — EV market (China). China has big EV incentives from the government and the local market powerfully favors Chinese companies. Nonetheless, BYD is worth hefty credit for leading that market — and, again, one has to wonder where the Chinese EV market (or incentives) would be without BYD's leadership.
"BYD is the leading make for plug-in vehicles in China, with almost 30% share of plug-in sales there. With high volume sales of their two PHEVs (Qin, Tang) and four EVs (EV300, e5, e6, Denza), BYD reached 102,500 sales in 2016, making it the world's largest OEM for plug-in passenger cars & SUVs."
The next thing that leaps out, however, is that companies #Three and #Four are European companies that have powerfully focused on plug-in hybrids with fairly petite batteries and electrical driving range (Volkswagen and BMW). These cars have been pretty strongly incentivized in certain European countries, and they may be a good transition treatment — suggesting electrical range for the city but gas backup for longer trips. However, the treatment and the results make me wonder if the companies aren't being too cynical about what they could have achieved in Europe and elsewhere if they had focused more on fully electrified models or models designed electrified from the ground up (not simply converted from a gasoline-based model). Nissan, despite having a much smaller global brand, was right behind BMW and Volkswagen with a pure-EV concentrate built electrical from the ground up.
Naturally, another big highlight is the overall growth of the global electrified car market. The market rose to
774,000 sales in two thousand sixteen and is expected to reach 1,100,000 sales in 2017, as we both reported and projected recently. It could be a lot swifter with better efforts from manufacturers and dealers (not to mention governments), but it's titillating growth nonetheless.
Back to China: Yes, this country is leading the way, accounting for almost as many sales as the US and Europe combined. Its market growth has also been phenomenal, up 85% in two thousand sixteen compared to 2015. That's one of the most inspiring cleantech stories of 2016. EV Volumes provides more comments on the topic:
"Plug-in volumes have more than tripled since two thousand thirteen and continuing on last year's growth rate of 42% would mean eight out of ten cars sold being plug-ins in 2030. Inconceivable today, not unlikely for the future. The global picture shows just 0.85% market share, but in some markets it is already a multitude of that: Norway had 24% plug-in share in 2016, Netherlands 5%, Sweden Trio.Two %."
Returning to individual models, it's fairly awesome that the rather old Nissan LEAF — which has historically pulled out a strong result in the face of challenging battery prices and battery immaturity — landed 50,000 global sales. Despite "looming" long-range, affordable models that outcompete the current LEAF, the electrical car frontrunner kept rolling, carrying it forward as the highest-selling electrified car in history. Actually, as EV Volumes adds:
"Adding the one thousand nine hundred units sales of the Chinese Venucia, a rebadged Leaf from the joint-venture with Dongfeng, the Leaf is the #1 of 2016."
Check out the utter EV Volumes article for more insight and stats.
Related movie: