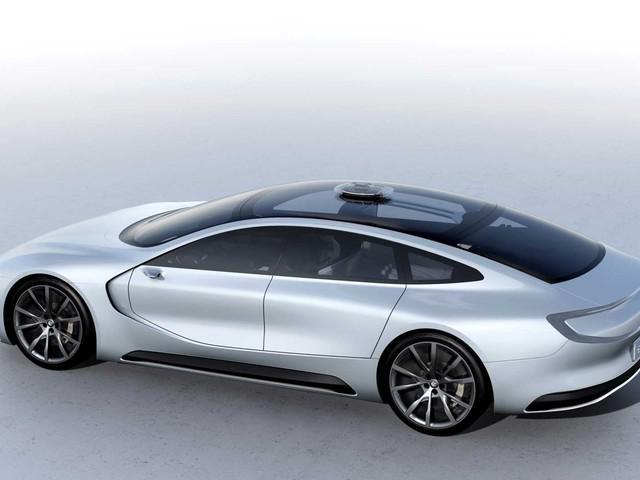 2017 Audi Q5 exposed in Paris | movie
Audi was facing the difficult second-album dilemma with its fresh Q5 – a yam-sized global hit that sold more than 1.6 million units and became the number-one in its premium segment – but the fresh, second-generation car, launched at the Paris motor showcase, looks like another chart-topper already.
Just as you would expect from a band, Audi has treaded cautiously with the Q5 and produced something that looks, and sounds, fairly similar – or identically appealing – at very first glance.
The fresh car is, of course, fatter yet lighter (up to 90kg lighter, thanks to the use of the fresh MQB platform it shares with the Q7 and A4), more powerful and more economical.
On the inwards, it's had the stunning upgrade to Audi's Virtual Cockpit; a Minority Report-styled dash layout of lustrous and interactive screens.
Drivers, and passengers, will also be more comfy than ever in there, thanks to Audi's bold fitting of air suspension.
Overall, the cabin feels even classier and more modern than before, and perhaps ever so slightly more roomy (10mm of space goes to rear legroom, while boot volume lifts ten litres to five hundred fifty litres, or six hundred ten with some seat configurations.).
Drivers, and passengers, will also be more comfy than ever in there, thanks to Audi's bold fitting of air suspension, a very first for this segment, which permits the Q5 to switch its rail height – and aerodynamic profile – hunkering down to the road for high-speed cruising or sporty cornering.
A far less-used feature will be the capability to increase your ground clearance for off-roading at the flick of a switch, with up to 60mm of rail height available on request.
In exterior terms, the fresh Q5 looks like the old one wasn't broke so they didn't need to fix it, at least at very first glance.
From front on, however, there's more width and aggression in and around the grille, with a touch more Q7.
Audi's head of exterior design, Andreas Mindt, walked us around the car and pointed out petite nips and tucks, like moving the shut-line of the rear door to the outer flanks to give it more width.
He also describes the subtle restyling of the front end as ""full and massive, and not powerless at all".
He's most excited, however, about the shut-lines and creases along the flanks.
"These are a work of engineering genius," he cooed. "No one else can make them like this; that's a Two.5mm edge, and no other German car maker can do better than 8mm. It's amazing."
We'll grant him the lines do look, and feel, very acute.
The Q5 will arrive in Australia early next year, most likely with fewer than the five engines suggested in Europe, and the three brand fresh gearboxes (one of which is a manual).
The Two.0 TDI engines suggest outputs of 110kW, 120kW or 140kW, while the all-new Two.0-litre TFSI petrol makes one hundred eighty five kW while using just 6.8 litres per 100km.
The Virtual Cockpit isn't the only tech that makes the fresh Q5 special, because it also offers a whopping thirty forms of "driver assistance", which are violated into Tour, City and Parking, and "represent a next step towards piloted driving".
The Q5 is also the very first Audi to hit the road with the company's fresh "swarm intelligence", which soaks up information about the environment its driving in, using its various sensors, and shares them via the cloud with an omnipotent computer system. The aim being to permanently improve mapping and traffic information in real time.
It's hard to argue with Audi's claims that he Q5 looks set to be "the champ of its segment" again.
Related movie: